United Way works with businesses, organizations and individuals to help human service agencies meet the needs of people living in Roscommon County. Funds provided by United Way stay in Roscommon County and are used to provide valuable services to residents of our communities who are in need. Donations of any size are appreciated. Even $1 a week makes a huge difference when combined with donations from others. United Way encourages payroll deduction to help make giving easy. Employers who support payroll deduction help build the strength of United Way. The money you donate makes a difference in our community.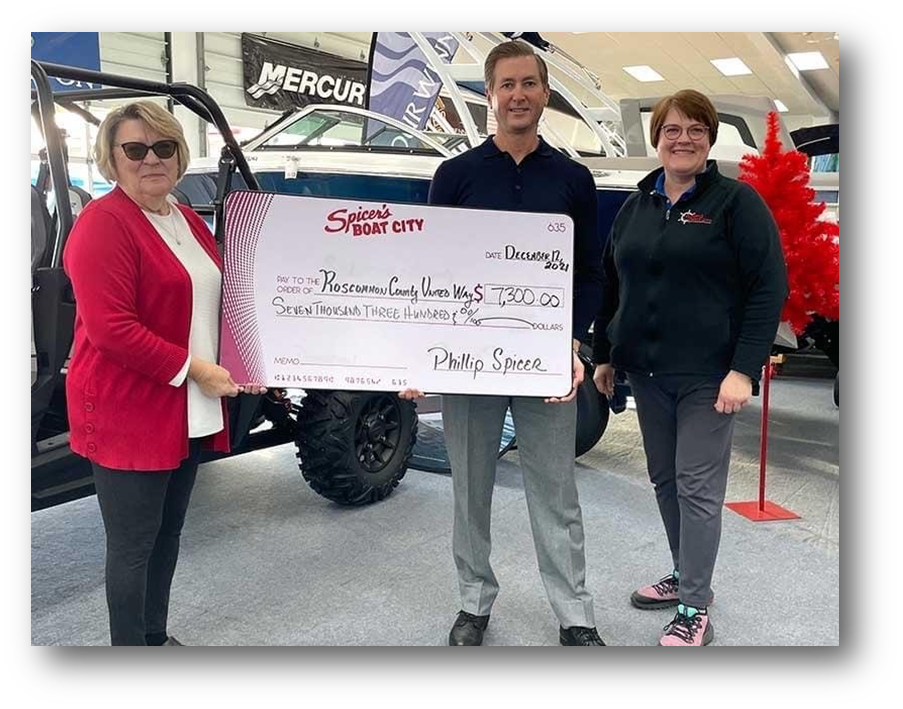 Left to Right Cherrie Benchley,  RCUW Executive Coordinator, Phillip Spicer, Owner, Spicer's Boat City and Sally Johnson, Office Manager, Spicer's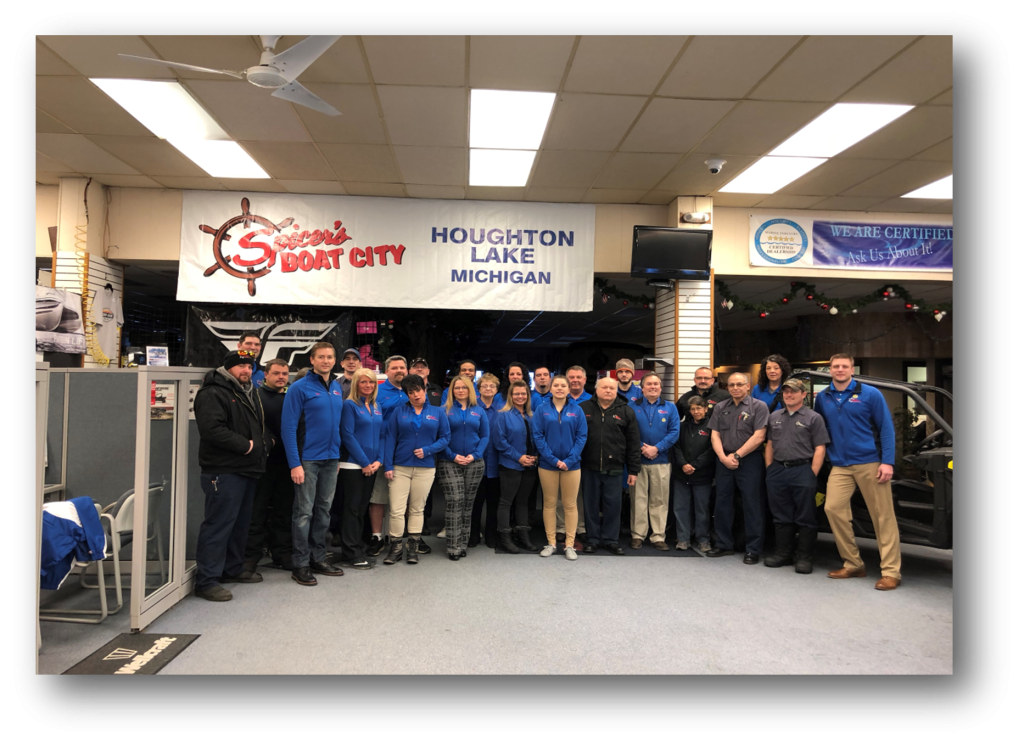 Spicer's Boat City and its employees have never missed a United Way Campaign.  Since the formation of Roscommon County  United Way  in 1994 Spicer's has supported the campaign.  This dedicated support is incredible and deeply appreciated.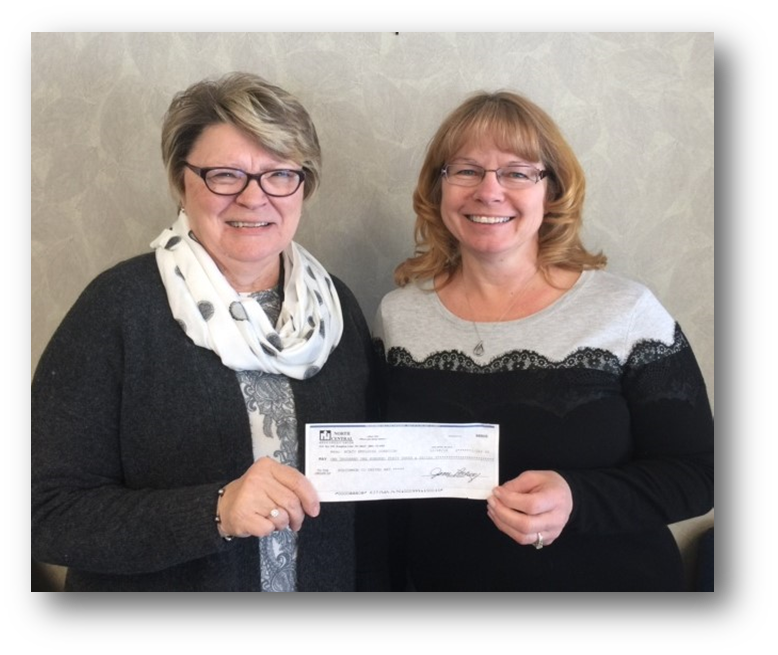 Sandy Napierski, North Central Area Credit Union presents Cherrie Benchley, RCUW Executive Coordinator, a check for the employees annual campaign.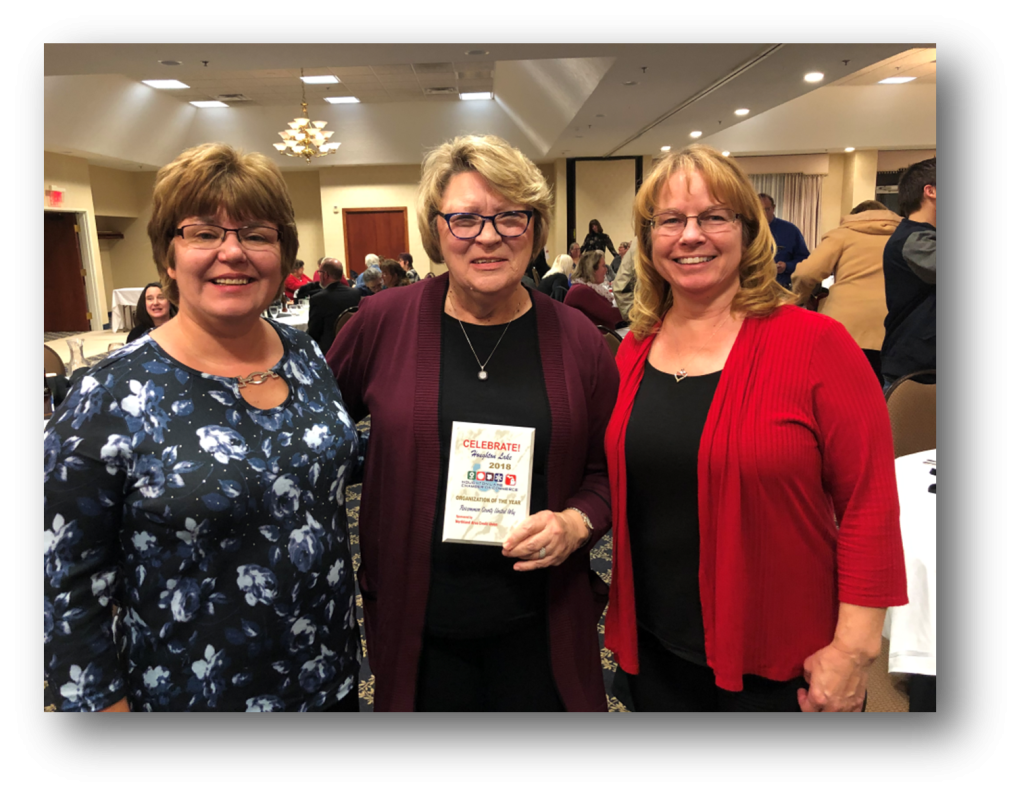 Roscommon County United Way was named the Nonprofit Organization of the year in 2018 by the Houghton Lake Chamber of Commerce.  Pictured with the award
Left to right: Diane Nielsen, RCUW Vice Chair, Cherrie Benchley, RCUW  Executive Coordinator and Sandy Napierski, RCUW Treasurer
Thank You for Supporting the United Way.
Together we make a difference!